MRPC April Club Meeting
Wednesday Evening at 7pm
at the Club House
RVSSA is hosting US National Bench Rest Event
Out at the Jackson County Sports Park's long distance rifle range,
The National Bench Rest Rifle organization is having their US National Matches this whole week.
They will be shooting from 600 yards next couple of days and then shoot from 1000 yards Friday or Saturday
Go out and see some excellent shooting
MRPC FULLBORE RIFLE
Will not shoot on the 600yard Range (Camp White Range) this Wednesday,
Because of the above National Match.
However, FULLBORE shoot on the 200 yard Public Range this Wednesday 5PM
( Do not pay daily range fee at the public range entry gate)
We will shoot 4 rounds for sight in and 18 for score.
The targets will be small dots and prizes will be awarded.
Frank 541 899 6872
MRPC IDPA MATCH
Defense Pistol Shooting
Sunday April 28nd 9am
Sports Park Reserve and Competition Ranges
Contact idpamedford@gmail.com for more information
Keno Action Steel
Bill Watson <ogrebro@gmail.com>
This month's action steel match will be this Saturday in Keno. Looks like the weather
is going to be perfect so we will be shooting out on the bays, assuming that the weatherman knows anything….
Registration at 9:00 with shooting to begin at 9:30. Early help is always appreciated
Bill & Larry Watson
According to a report from the Associated Press, retired U.S. Marine and film actor R. Lee Ermey, age 74,
died Sunday morning from complications related to pneumonia. The report was seen on Ermey's Facebook
page and Twitter feed. He represented Glock, Inc. and other companies in the outdoors industry.
Be Careful If You're Packing For Travel
It's not clear why people do this, but a record number of people had their guns confiscated at airports
because they had them in carry-on bags and got nabbed by the TSA at security checkpoints last year.
Now, who doesn't know you can't carry a pistol on a commercial airliner? This has been the law for
many years, and reports of celebrities and other prominent people getting sacked for shooting irons
in their briefcases, purses and other carry-on bags has publicized this problem.
If you travel, get a simple hard-sided locking case like this one from Liberty that holds a small to mid-size pistol
like Workman's Kimber Compact Custom. Once it's locked, stick it inside your luggage.
You've got to check your hardware, unloaded and placed in a lockable case placed inside your luggage,
and declare that gun at the ticket counter so TSA can check it through. Insider Online has been doing
this for more than two decades.
According to Fox News, the TSA reported in late January that agents found 3,957 firearms in carry-on
bags last year. That was up from the 3,391 guns seized in 2016. And here's the really bad news.
Eighty-four percent of those guns were loaded, and 34.8 percent had rounds in the chamber! Just how stupid is that?
On the plus side, of the millions of people who fly with firearms, this number of careless folks hardly amounts
to a blip on the radar. But it still shouldn't be happening, and all it takes to prevent embarrassment is to check
your bag before you head for the airport.
If there's a gun inside, take it out, unload it, stick it in a lockable case and put it inside your suitcase.
Holsters and Carrying a Firearm
americanhandgunner.com/concealed-carry-101-demystifying-holsters/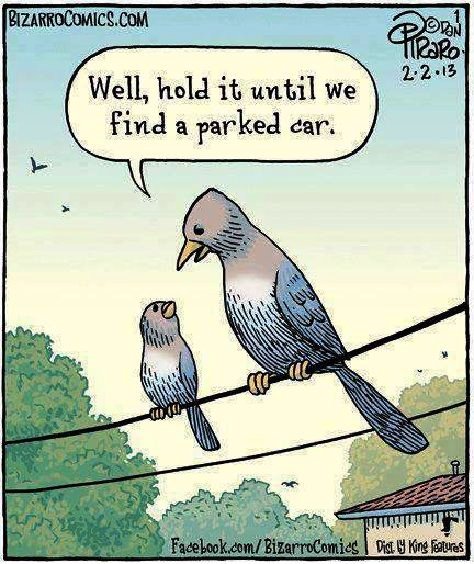 CONFIDENTIALITY NOTICE: The contents of this email message and any attachments are intended solely for the addressee(s) and may contain confidential and/or privileged information and may be legally protected from disclosure. If you are not the intended recipient of this message or an agent of the intended recipient, or if this message has been addressed to you in error, please immediately alert the sender by reply email and then delete this message and any attachments.